Michael Cassidy. Support from Abi.
July 13 @ 8:00 pm

-

10:30 pm

£8
Michael Cassidy's ear-pleasing brogue Scottish voice has always been front and centre of his music, and with I Am Free, the opening track and lead single from his new album, he returns with just that – voice front and centre.
Complimented superbly by soaring harmonies, he ponders the nature of beauty, life, and life lived through the journey of a metamorphosing caterpillar. The track rouses warmly as a solitary organ drone builds beneath
Michael's musing voice, reconciling life's plans gone awry with the need for patience. The track undergoes the aforementioned metamorphosis as violin swirls the air, each note hanging and gliding; a butterfly free to fly. One further verse sees Michael exclaim, joyfully and thankfully, "I am free", a sentiment anyone constrained by their past can share.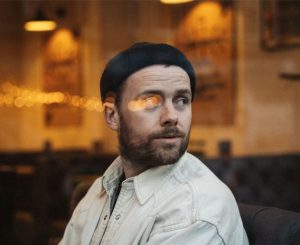 Support is from Abi. 16 year-old. Leamington based, singer songwriter and busker, specialising in Indie Folk Music, doing covers as well as original music.